ESTIMATED ARRIVAL 2022
Organize your ride with the PakYak Pannier Bag, a great way to pack your essentials! Perfect for adventures or everyday rides, the sturdy, lightweight PakYak Pannier Bag provides adjustable storage space for carrying oversized loads. Its water-repellent material, drawcord closure and internal zippered pocket make it a top choice for organizing and storing items.
How to install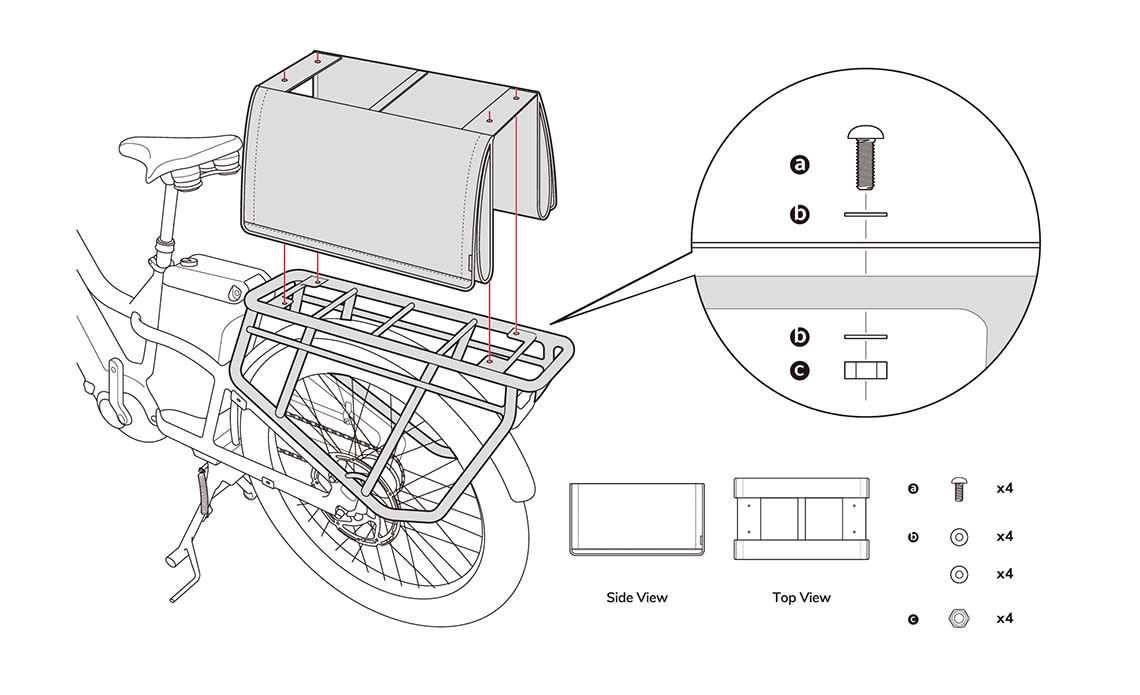 *All specifications and prices listed are subject to change without notice.