Safety first, kids! The PakYak Passenger Bar offers a more stable and secure ride for kids on the back of the bike. They have something to hold on to, and you have less to worry about, which means confident riding at every turn.

Note: All four PakYak passenger accessories (Bar, Seat Pad, Foot Rest & Wheel Guard) MUST by used in conjunction with one another to safely transport passengers on the PakYak E+.
How to install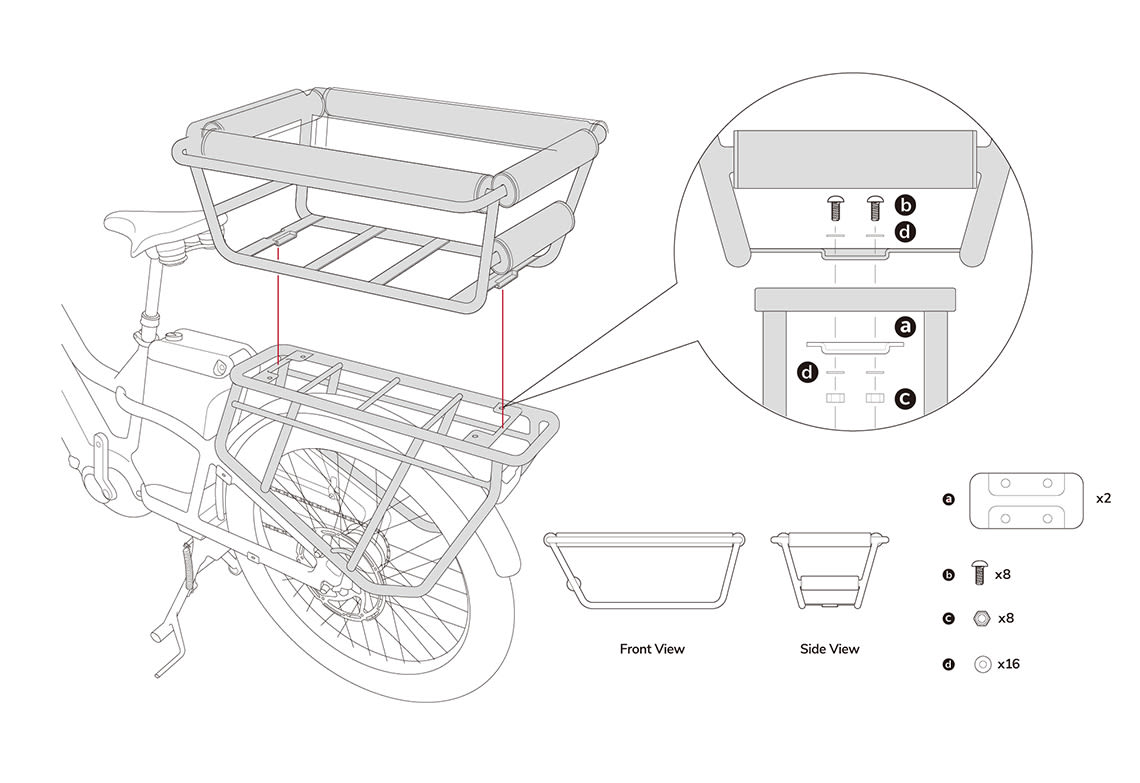 *All specifications and prices listed are subject to change without notice.