ESTIMATED ARRIVAL 2022
Grab whatever you want to take with you and pop it in the PakYak Tote Bag. Designed for the front basket and made from water-repellent material, our tote bag is an easy place to stash your essentials – up to 11 lb/5 kg – and the drawcord closure provides quick and easy access.
How to install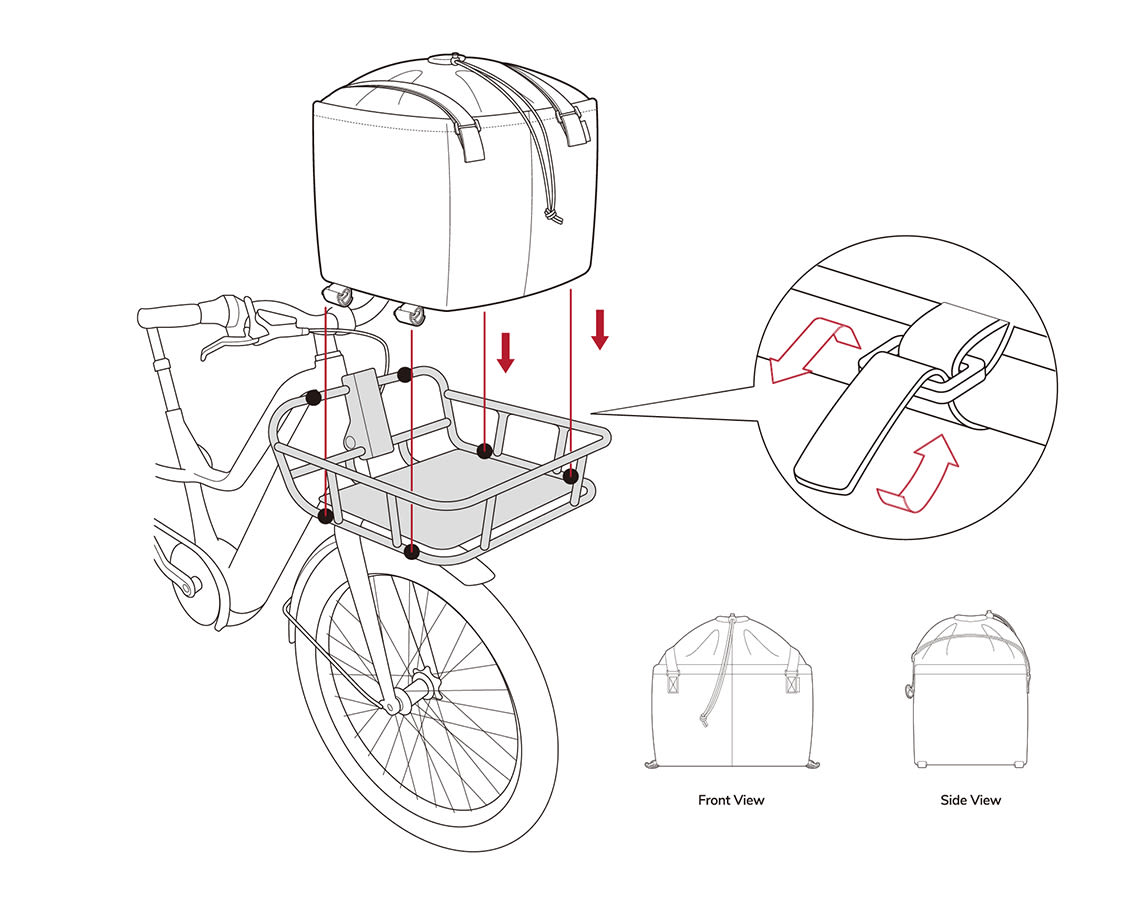 *All specifications and prices listed are subject to change without notice.